Frequently Asked Questions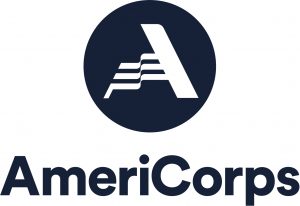 STICH FAQ's:
When does the STICH AmeriCorps program begin? How long is service?
STICH AmeriCorps members serve full time for 10 months. This means that STICH member commit to completing 1700 hours of service over a ten-month period. Members typically serve 40-44 hours per week at a community health center. Members typically serve 8am-5pm, however this may be flexible depending on the health center. Members begin service in early September and complete service early July.
What are the benefits of participating in the STICH program?
Many! In addition to professional development through getting hands on experience in a community health center and an opportunity to give back to the community, STICH AmeriCorps member receive a stipend for their service. The stipend is dispersed in even increments throughout the 10 months of service. The stipend for the 2021-2022 program year is $15,100. The stipend amount is pre-tax. Additionally, members receive extensive training throughout service. Members also may be eligible to place qualifying student loans into forbearance while serving and any interest that accrues may be covered by AmeriCorps. Other benefits include health insurance, a child care benefit, and an education award.
What is the Education Award?
After successfully completing the AmeriCorps term of service with the STICH AmeriCorps program and enrolling in the National Service Trust, members are eligible to receive the Segal AmeriCorps Education Award. AmeriCorps alums can use the award to repay qualified student loans and to pay current educational expenses at eligible institutions of higher education and training programs. The education award amount for the 2021-2022 program year is $6,345.The most up to date information on the amount for the education award can be found here.
What type of training do STICH AmeriCorps member receive?
Members attend a weeklong pre service orientation to begin service. Members learn all types of information to make sure they are prepared to start service at their health centers! During the program year members attend monthly training on various topics including but not limited to team building, leadership, financial literacy, special health topics, and life after AmeriCorps. Professional development is an integral component of the STICH AmeriCorps program.
Where do STICH AmeriCorps members serve?
Our members serve at one health center in the state of Connecticut for all 10 months of service. More information about Connecticut's Community Health Centers can be found here.
What does a typical day look like for a STICH member?
This is a tough question! This will depend largely on the role the member is serving in at the health center. All of our members conduct health education and health insurance literacy with health center patients and community members. Health education topics vary based on health center need. Health insurance literacy includes helping patients and community members to better understand their health insurance. STICH members receive training on health insurance during pre service orientation. Some possible member roles members can hold include providing care coordination, community outreach, marketing, data projects, research, and many more! Find more info out about specific member roles in our member spotlight section.
What is the application process?
Interested should candidates complete our online application here. After completing the application, the next step in the application process is a short phone screen with the program manager. If the candidate is determined to be a good fit for the program after the phone screen, the member's application will be sent to the health center(s) that are a good fit for the candidate. It is up to the health center if they would reach out to conduct an additional interview. If a candidate completes an interview with the health center and the health center has determined the candidate would be a good fit for the position, then a formal application is extended to the candidate.  The STICH program accepts application on a rolling basis and begins accepting applications in May.
Have a question that has not been answered here? Don't hesitate to reach out to Maya Severson, STICH Program Manger as mseverson@chcact.org or 860-461-8983
AmeriCorps FAQ's:
What is AmeriCorps?
AmeriCorps, a federal agency, brings people together to tackle the country's most pressing challenges through national service and volunteering. AmeriCorps members and AmeriCorps Seniors volunteers serve with organizations dedicated to the improvement of communities. AmeriCorps helps make service to others a cornerstone of our national culture. Find out more about AmeriCorps.
What is AmeriCorps' mission?
To improve lives, strengthen communities, and foster civic engagement through service and volunteering.
What is national service?
National service bridges divides by bringing people together: connecting individuals and organizations to help communities tackle their toughest challenges. We focus on these key areas to make an impact: economic opportunity, education, environmental stewardship, disaster response, healthy futures, and veterans and military families. Find out more about what we do.